Get 10% OFF with code CCB10 Wear what the pros wear at Bruce Bolt! You may know them as the best batting gloves in the game but they also have top of the line wood bats, bat grips, arm sleeves, wrist bands, pine tar and apparel. Follow the link to learn more about these game changing batting gloves.
Discounted Colorado Rockies tickets Use this link to get tickets as low as $18 on Rockies tickets for the July 16-18 games!
Colorado Classic Baseball Announces its 2023 Fall Tournament Schedule. We have secured College Facilities, 30 High School Facilities/Premier Host Sites, and multiple other stadiums and facilities. Our CCB and Five Tool events will be the most competitive tournaments in the state!
THE MISSION
Colorado Classic Baseball (CCB) is committed to hosting well organized & highly competitive tournaments to local and out of state teams during the summer and fall months. Our goal is to provide excellent tournament experiences for all teams while producing an opportunity to play against premiere baseball organizations.
OUR PARTNERS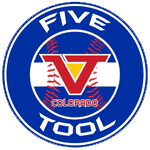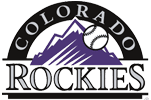 THE ROCKIES' BEST BASEBALL TOURNAMENTS
JUST GOT BETTER...
New website with a feature-rich, user friendly registration system.
The best mobile app in all of Colorado.

– Register for tournaments on your phone
– Manage rosters
– Make payments
– Team profiles
– Player profiles
– Scout access for recruiting
Play in Five Tool tournaments

– First class social media coverage
– Nationwide scout exposure

Looking for a "Destination" tournament to take your team to? Join us in Vail, Grand Junction and Durango.
Join the largest high school league in the state.
Our events are hosted at premier high school and college facilities.
FROM THE DUGOUT
"
I have had the pleasure of working with Allan Dyer for many years as a baseball coach and Tournament Director. Allan's attention to detail and focus on making sure my team's are placed in the best bracket for our program success is second to none. Also as a program that has hosted Colorado Baseball Classic Tournaments, we are treated with the utmost respect and our facilities are also treated with that same respect by Allan and his staff. I do not start planning my summer schedule until I know Allan's upcoming tournament schedule. Colorado Baseball Classic Tournament's are priority for Raptor Baseball!"
— Tory Humphrey, Head Coach @ Eaglecrest HS
"
I appreciate the great high school and college fields Colorado Classic Baseball has secured for our teams to play on. The growth of these tournaments are amazing and we will keep coming back."
— Harold Simmons, Managing Partner @ NoCo Roughnecks
"
Colorado Classic Baseball tournaments are always well run, organized and highly competitive. The tournaments provide a remarkable variety of opposition for our players to see. Our program benefits significantly by participating in these tournaments. Every year, our teams play in as many as possible."
— Ray McLennan, Head Coach @ Fruita HS
"
Colorado Classic Baseball runs a very organized, competitive, affordable, fun, and exposure filled tournament series for HS aged club teams. We have been participating in at least 4 of their tournaments every summer and 3 – 4 every fall since their inception. If you want your student athletes to compete at the highest level, then Colorado Classic Baseball is a MUST."
— Lee Martin, Batters Box Baseball
"
Allan Dyer and the Colorado Classic tournaments have provided an opportunity for all summer and fall high school team and club organizations. The quality, competitiveness, and exposure at the tournaments always provide a great experience. Every summer and fall, we make sure to book with Allan because we know we will get a challenging, affordable, and well-run tournament."
— Sean Hoorelbeke, Head Coach @ Bear Creek HS
"
Grandview Baseball has participated in several of Colorado Classic Baseball tournaments throughout the year. These tournaments consistently have the best local teams and I'm impressed with the teams that come from out-of-state. The tournaments are always well organized and schedules are communicated professionally. When completing our summer schedules, we always start by registering for Colorado Classic Baseball tournaments!"
— Scott Henry, Head Coach @ Grandview HS
"
Coach Dyer does an amazing job setting up and running the Colorado Classic Baseball tournaments! He works hard and really goes out of his way to make each tournament competitive, affordable and as convenient as possible. He set up brackets that takes in account things like travel distance, playing back to back as much as possible and getting quality fields. Because he has been a head coach for many years he knows what is important for players and coaches!"
— Glenn Millhauser, Head Coach @ Pine Creek HS
"
Last couple of years our program has played in several Colorado Classic Baseball tournaments. I have been impressed with Allan Dyer and his staff on their organization and willingness to accommodate each team's needs. The Colorado Classic tournaments have become the majority of our summer schedule for both our JV and Freshmen teams. It is local, it is competitive and it is organized, those are the exact things we look for with scheduling our lower levels in the summer."
— L. Scott Bullock, Head Coach @ Rocky Mountain HS
"
— Coach Dollaghan @ Arapahoe Baseball